INTERNATIONAL, NATIONAL AND UKC PUPPY CHAMPION
Summermist "Dynamo"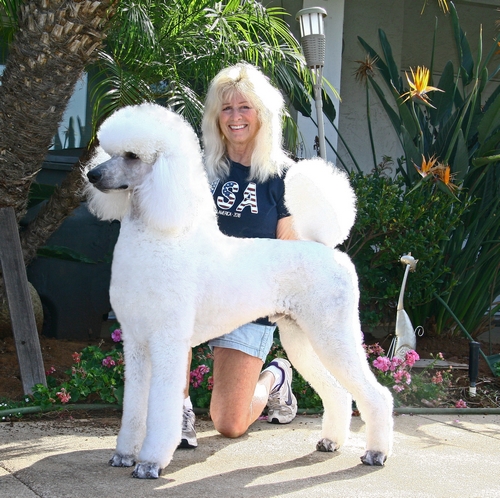 Dynamo is a good size handsome boy squarely built and very Poodley.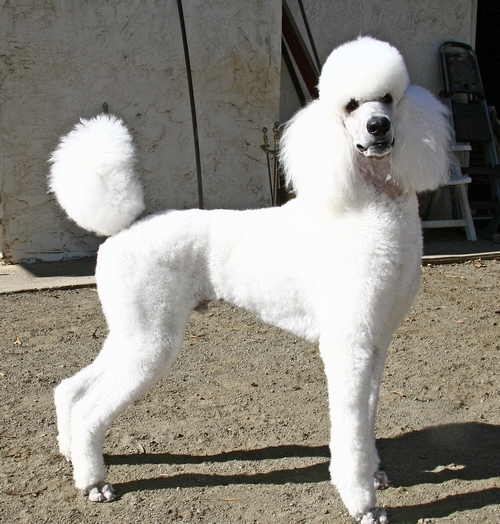 Dynamo is an amazing boy and looking handsome in his new sport trim now at 14 months of age.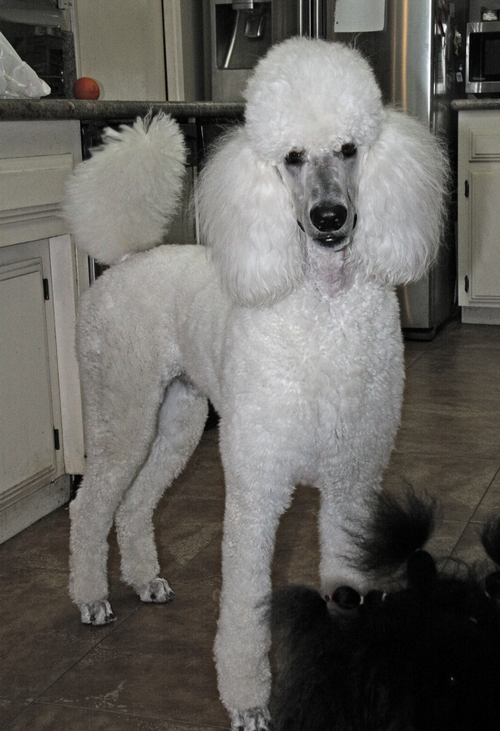 Dynamo looking handsome in his new sport trim.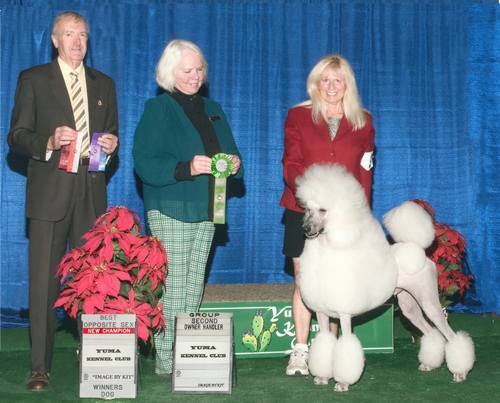 Champion Summermist Dynamo pictured at the Yuma shows Dec 2017 with Judge David Alexander awarding him his AKC Championship ribbons and Judge Carolyn Alexander awarding him Group 2 owner handler.

Thank you both for the wonderful wins.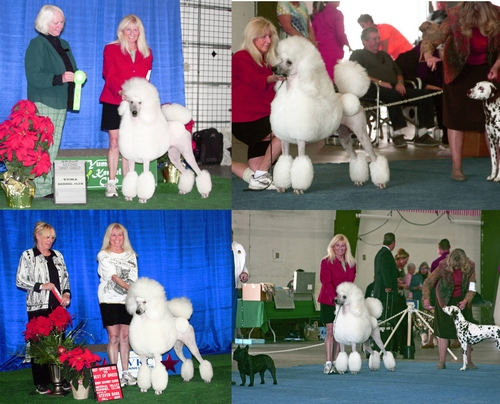 Summermist presents our newest champion, CH Summermist Dynamo. Dynamo finished with FOUR major wins. While we await his show photos, below are a few candid shots taken during the recent Yuma, Arizona shows.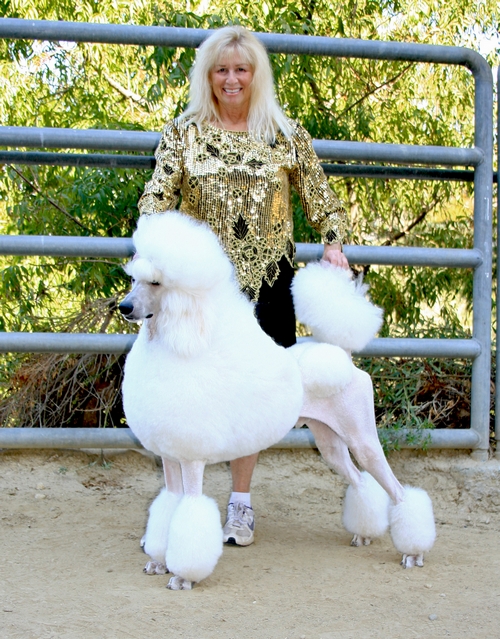 Happy Birthday Dynamo. One year old today and in his adult trim.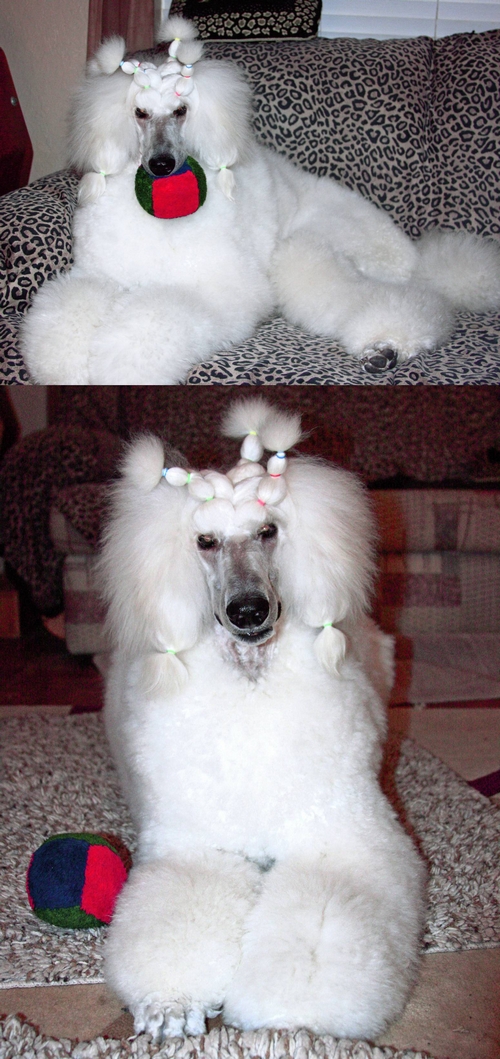 Dynamo back at home playing with his ball after 2 weeks of dog shows.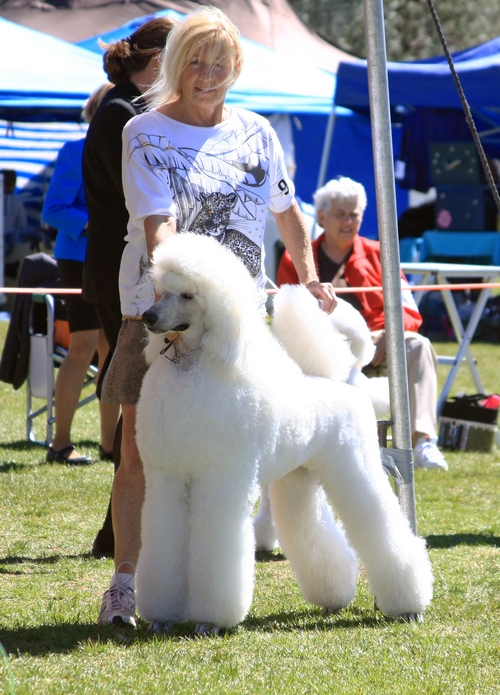 Dynamo just back home from the Arizona shows. He now has 4 majors and needs one point for his AKC Championship. He is pictured here winning Group 4 in the National Owner Handler Series. Sept 2017.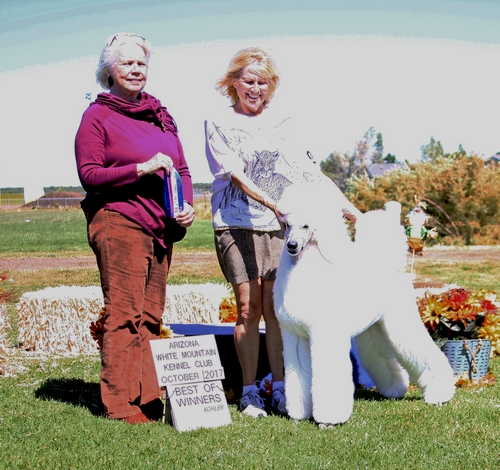 Waiting for the show photo of Dynamo's win. Here is a preview from John's over exposed photo from the show. Thank you Mrs. Carolyn Alexander.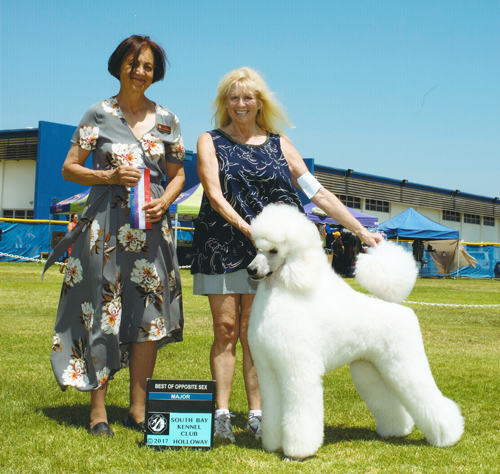 Dynamo pictured at the South Bay KC show winning his first major points going winners dog and best opposite sex on Aug 13, 2017.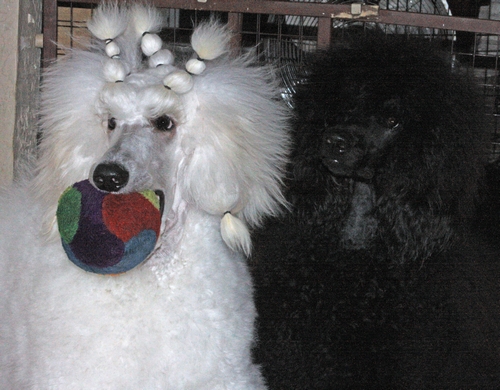 Dynamo and Joy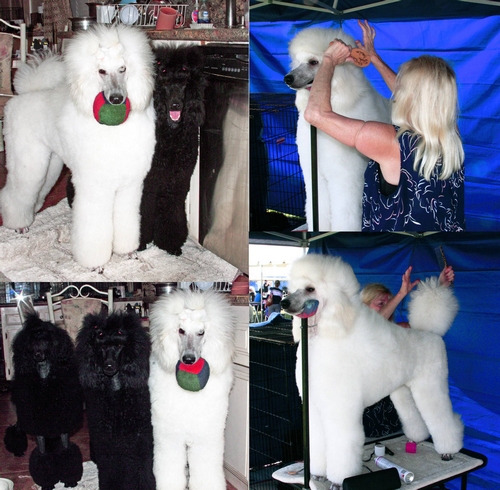 Dynamo getting ready to go in the ring at the South Bay KC show. He is shown by Sheila in the 9 to 12 puppy class. Dynamo's first weekend out at the AKC show won his first major going Winners Dog. Then he is back home with his favorite ball.



Dynamo pictured moving in the ring and winning ALL his group classes 8 times in a row. WOW! Way to go Champion Dynamo!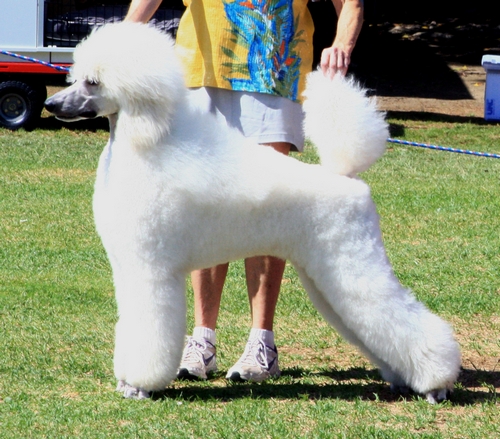 Dynamo standing and waiting to be picked best in the Group (7/23/2017)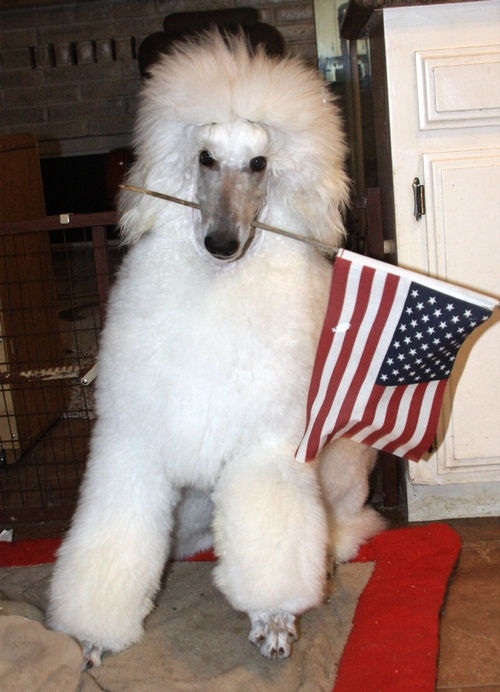 Dynamo wishing everyone a Happy 4th of July.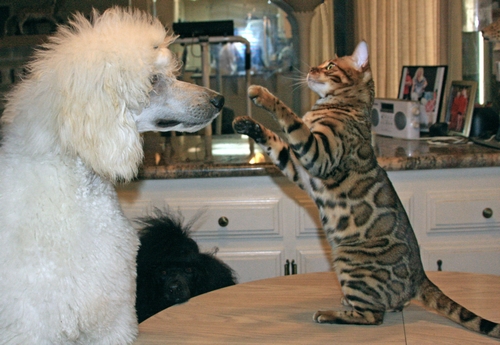 Standard Poodles and Bengal cats do enjoy playing together. Dynamo and Bling playing.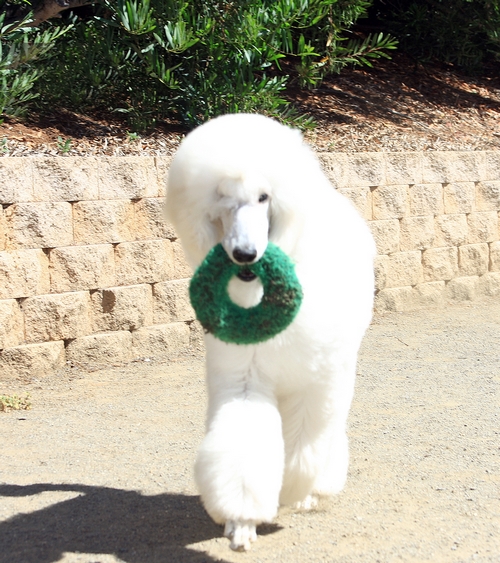 Dynamo with his toy.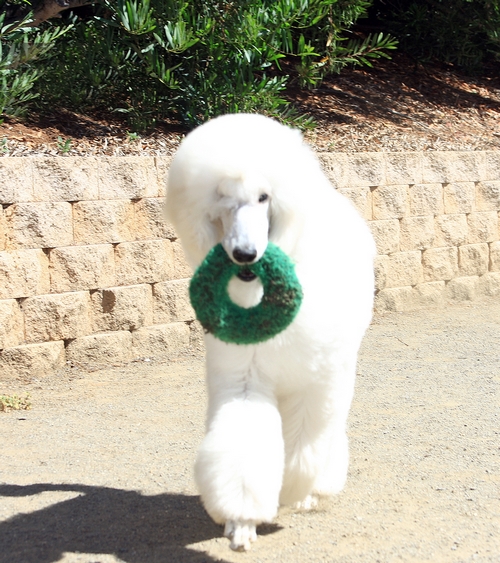 Dynamo with his toy.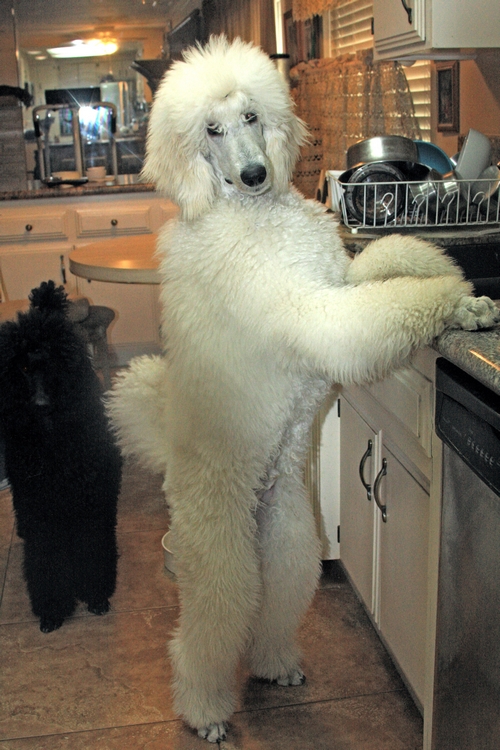 Dynamo standing tall. He is now 6 months of age.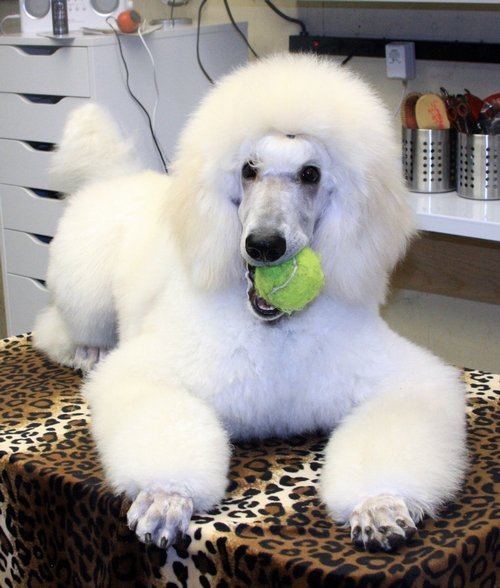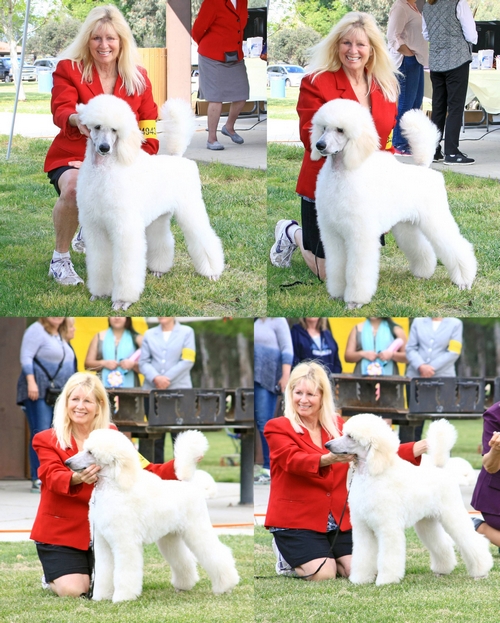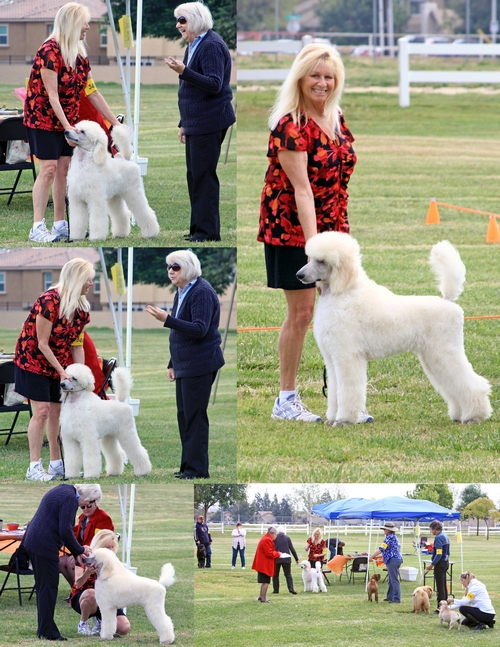 Dynamo 4 1/2 months of age pictured both days March 25th and 26th, 2017 at the International All Breed Canine Association and International Dog Show at Cucamonga Regional Park in Ontario, CA.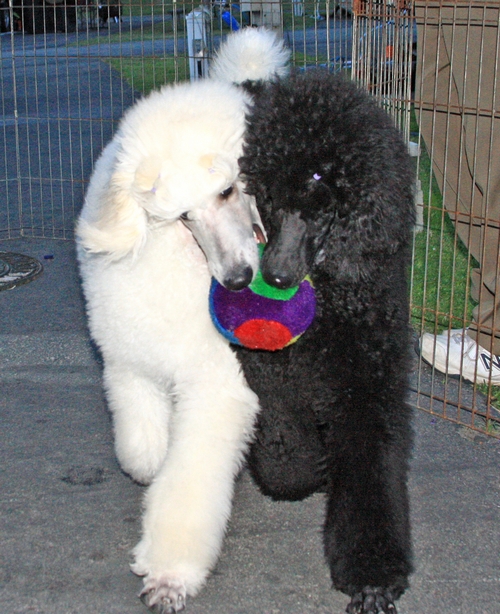 Dynamo and Amy 4 1/2 months playing ball.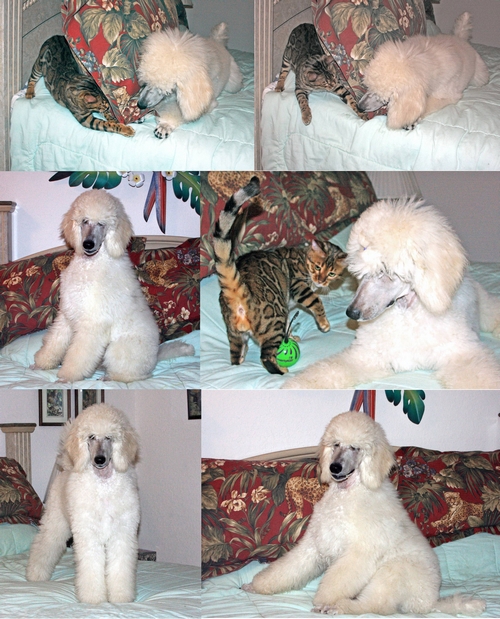 Dynamo having fun with his cat friend.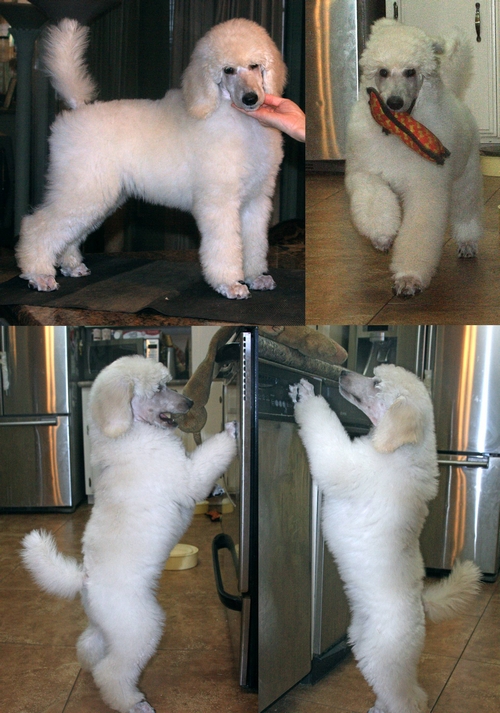 Dynamo pictured at 10 weeks.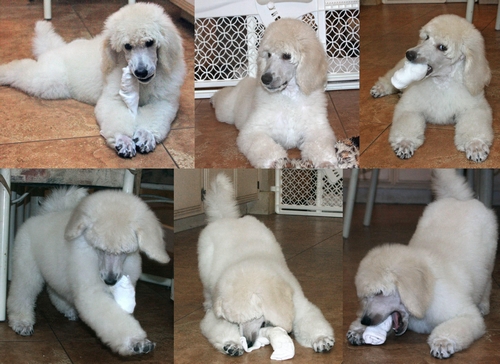 Dynamos collage of cuteness pictured at 9 weeks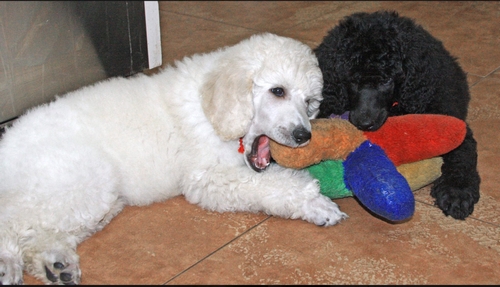 Dynamo and Amy playing together.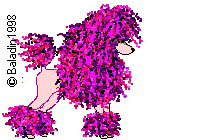 (760) 744-7886
www.standardpoodle.net
All Images & Content © Copyright By SummermistTM
---