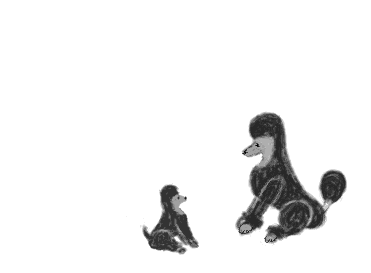 Summermist Moves To Thrill
( Molly )
"Jack"
( Sire )

"Genny"
( Dam )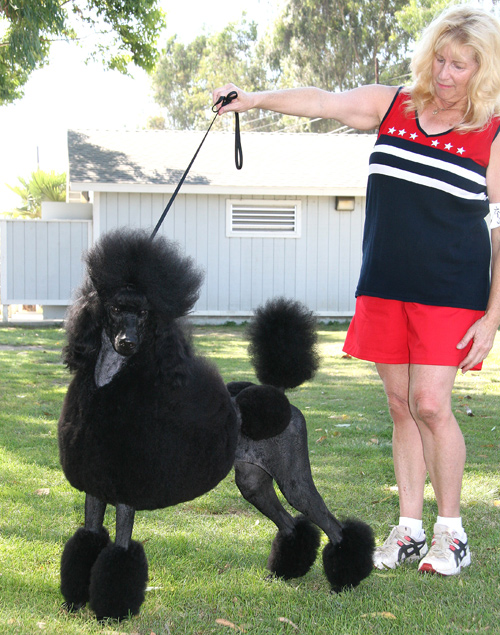 Molly pictured winning at the San Diego Poodle Show with Sheila.
Molly is one of the most exciting, loving, beautiful, intelligent poodles I have ever seen.
She takes my breath away when she moves.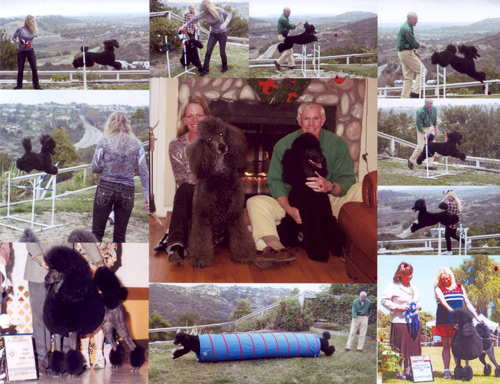 Molly pictured with her 10 year old Grandsire Picasso and her wonderful loving caretakers all having fun..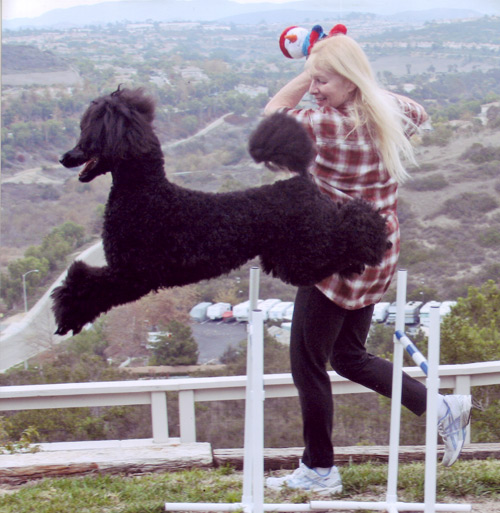 Molly with Shiela 1/2010.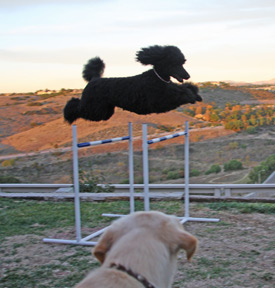 Molly flying high on 3 January 2010!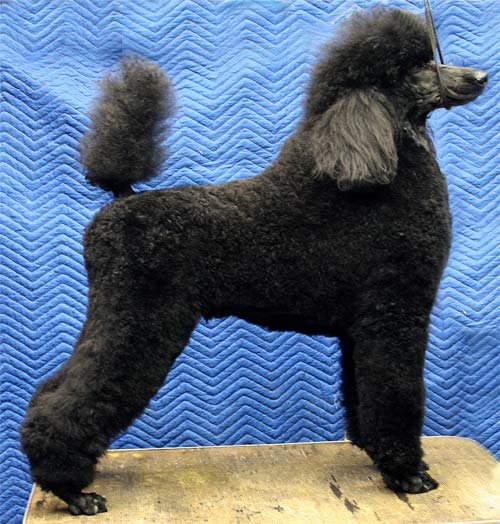 Molly pictured on grooming table 1/15/2009.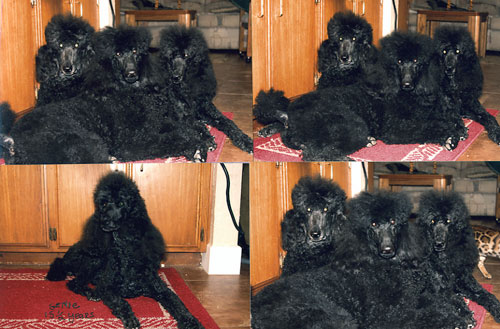 Genny (left), Molly (center), and Genie (right) on October 21st, 2008.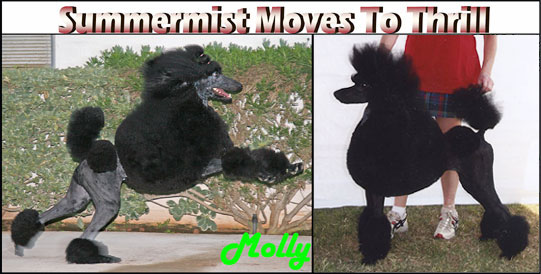 "Molly"
Molly winning reserve winners bitch at the big regional Poodle Club
of Southern California Specialty Show on September 20th-21st, 2007.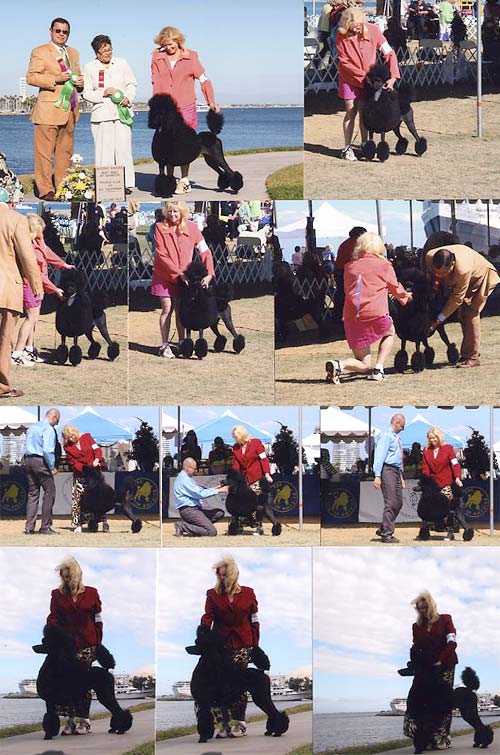 Molly also won Best Breed By Exhibitor In Show under Mr. & Mrs. Aizcorbe.
Thank you Mr. Luis Aizcorbe and Mrs. Aizcorbe for the wonderful win!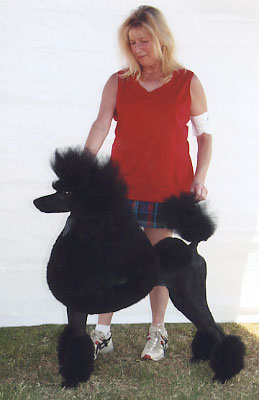 Molly pictured with Sheila at the Palomar Dog Show
on August 4th & 5th, 2007.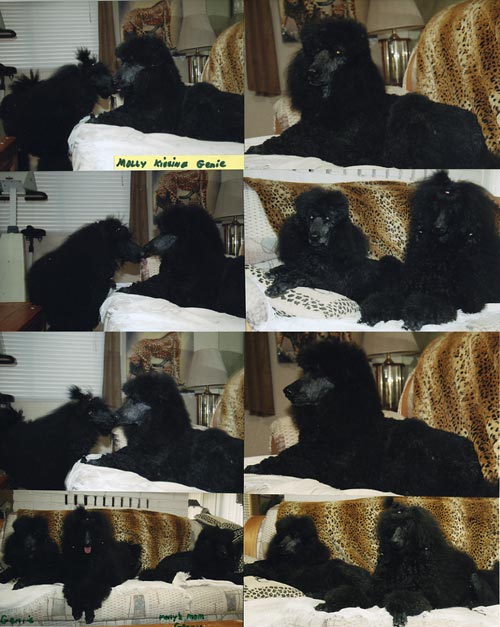 Molly pictured with her Great Grandmother Genie, Genie is one month from her 14th birthday. Still black & beautiful! Also pictured (bottom left) Genie, Molly & Molly's Mother Genny.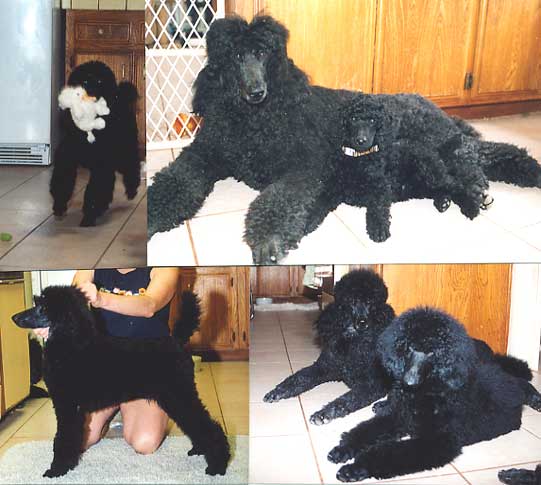 "Molly" & "Genny"
"Molly"

"Genie"

"Genny"

4 1/2 Months

13 Years

3 Years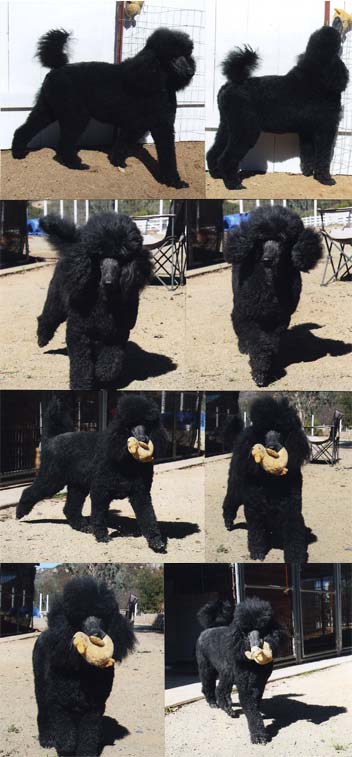 Ch Summermist Magic in the Making "Genie"
Still beautiful at 13 1/2 years old. Pictured Jan 26, 2007

(760) 744-7886
www.standardpoodle.net
All Images & Content © Copyright By SummermistTM
---