Summermist This is the Moment
"Ali"
| | | |
| --- | --- | --- |
| | "Ali" | |
VIDEO




Ali winning Best of Variety at the Bahia Sur KC. Ali is an amazing show girl.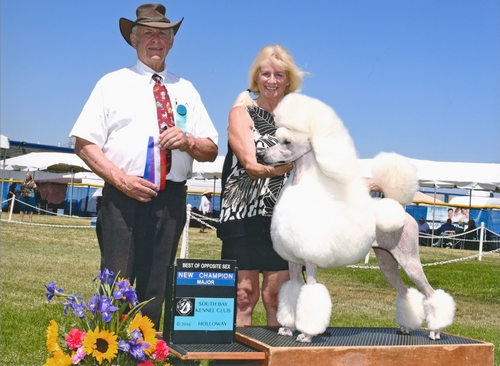 Ali pictured winning her Championship with a 5 point major at the South Bay KC on Aug. 14, 20016.
Ali finished her championship with three majors. Wow!

Thank you judge Robert Shreve.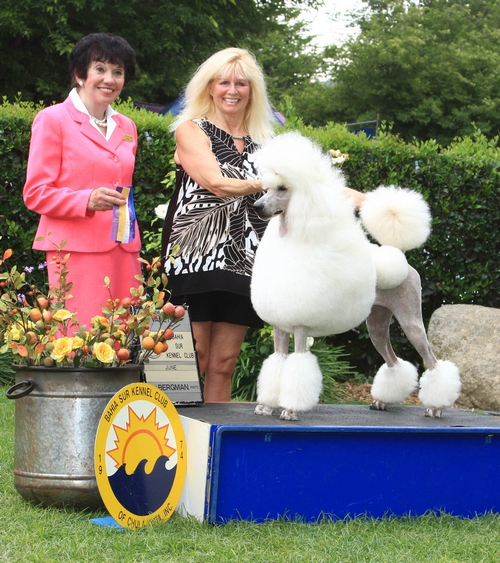 Ali pictured winning winners bitch and Best of Variety at Behia Surr KC on 6/18/2016. It was 117 degrees out.
Thank you Judge Barbara Alderman for this win.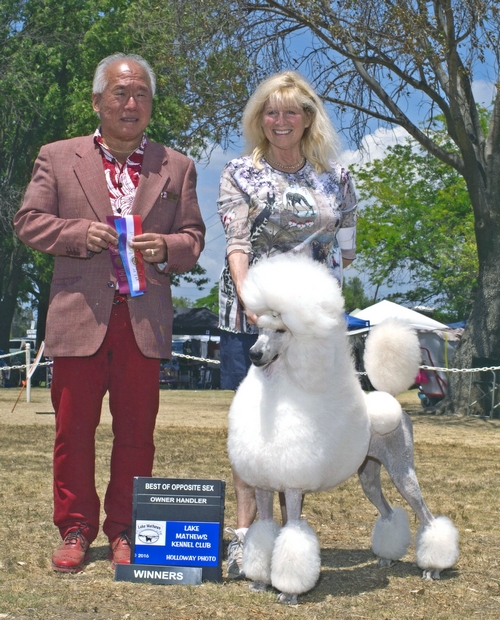 Summermist This is the Moment, "Ali", is pictured winning at Lake Matthews in Chino, CA on 1 May 2016.
A special BIG THANK YOU to my dear friend Kaori. You are the best.
Ali needs 2 single points to finish her Championship.
Also thank you to Ali's judge, Bradley Odagiri, for her win



Ali pictured with Sheila and John at the San Diego Poodle Club Specialty show on Sept. 5th and 6th 2015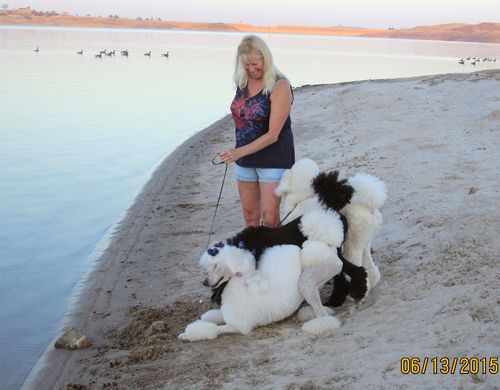 Pictured at Millerton Lake, silly Poodle Ali barking at a rock wanting to play with it.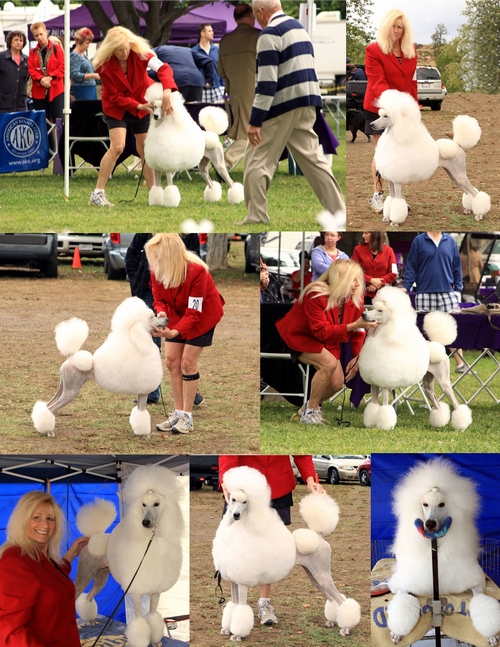 Ali's candid photo's at the Mt Palomar dog show on May 16th 2015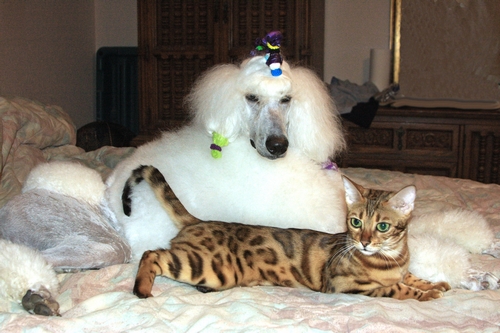 Ali and L'Oreal relaxing together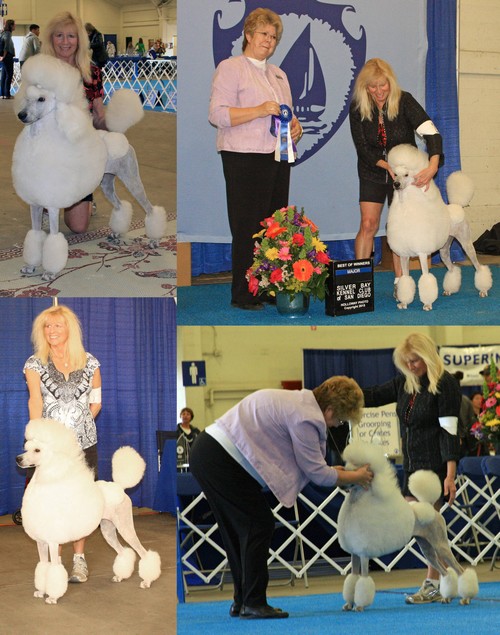 Ali is pictured at the Silver Bay Kennel Club on Feb. 22, 2015 winning Winners Bitch and Best of Winners for her second major.
Thank you Judge Wyoma Clouss for this nice win.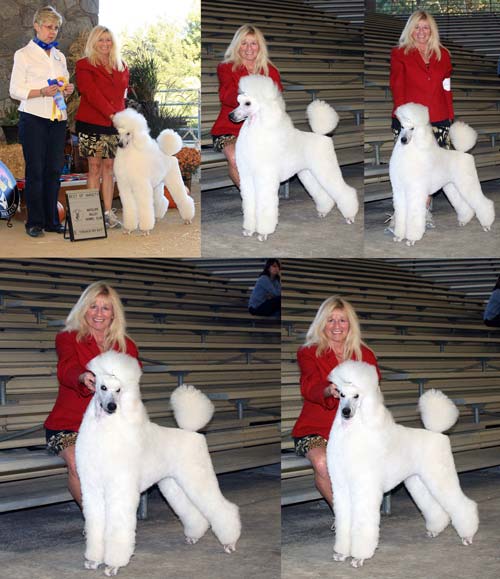 Ali pictured winning Best of Variety at 11 months at the Antelope Valley KC show on Nov 2nd 2014.
Thank you Judge Mrs. Rosalind Kramer for the nice win.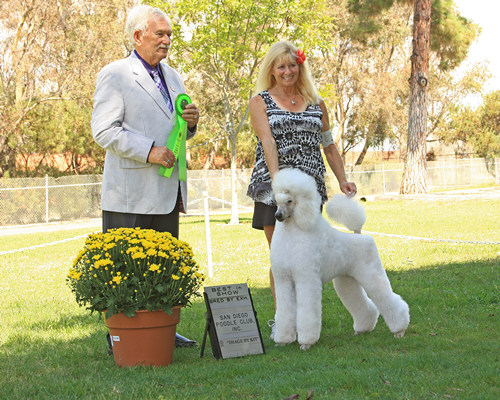 ALI, Summermist this is the Moment, was shown at the San Diego Poodle Club Specialty Show on Sunday, 7 September 2014. We are so proud of Ali who showed beautifully and won the following awards:
• Winners Bitch
• Best Bred By Exhibitor Standard Poodle
• Best of Variety...
• Best of Winners (4-point Major)
• Best in Show Bred By Exhibitor
The photo shows Sheila and Ali being awarded Best Bred by Exhibitor in Show by our judge Mr. Norman Patton. We take this opportunity to thank our judge, Mr. Norman Patton, for appreciating Ali.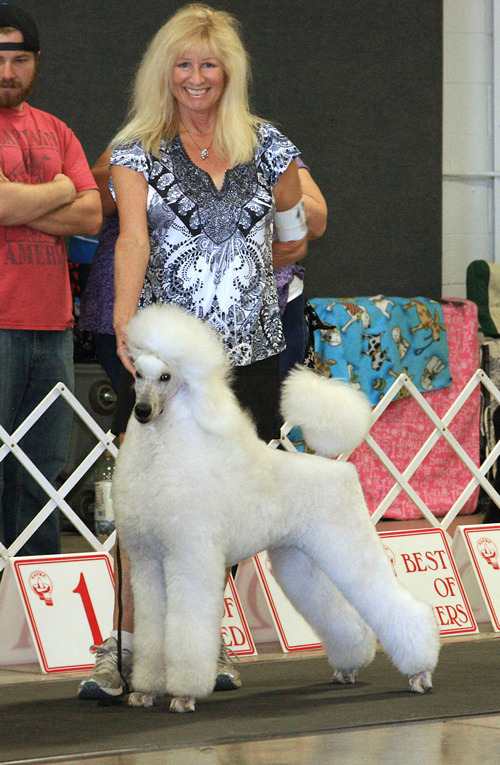 Ali at dog show on Sep 14, 2014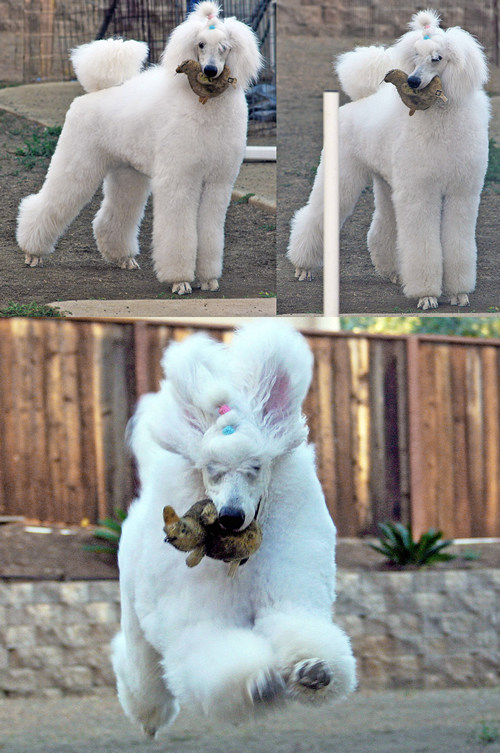 Ali 9 months playing with her toy Duck.


Ali now 6 months pictured at her first show. She had a great time.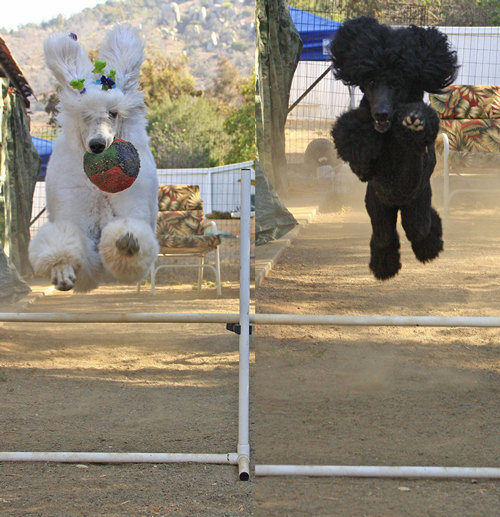 Ali and Karina enjoying a morning workout.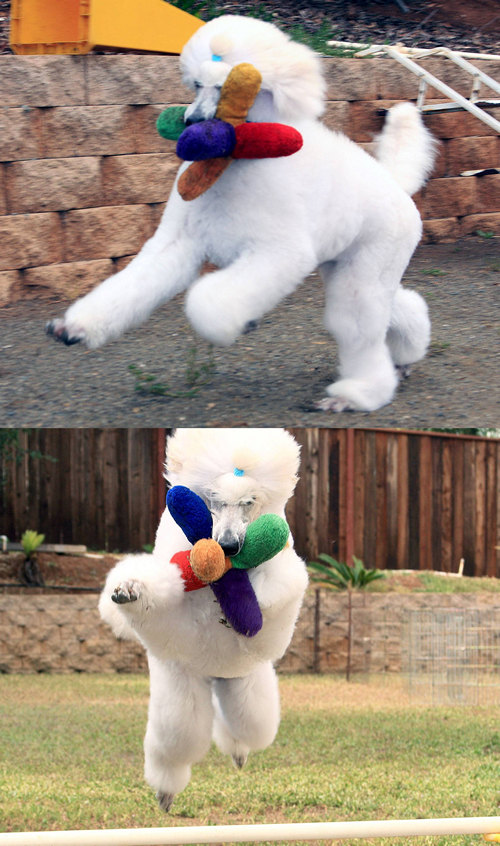 Ali with her favorite toy.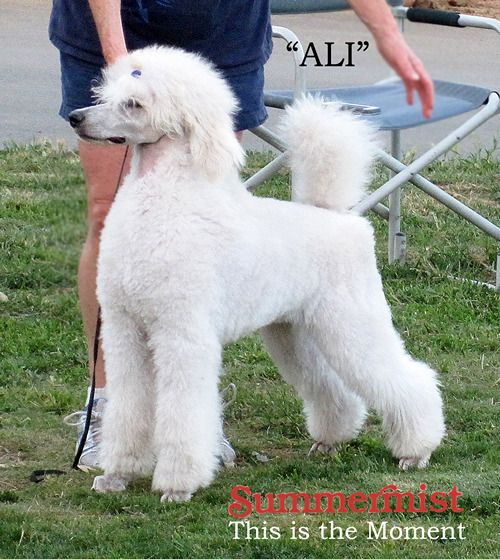 Ali pictured at 5 months learning how to stand at the handling class.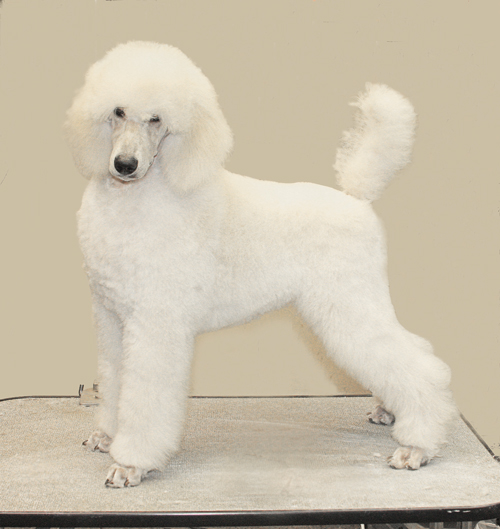 Ali on grooming table looking pretty.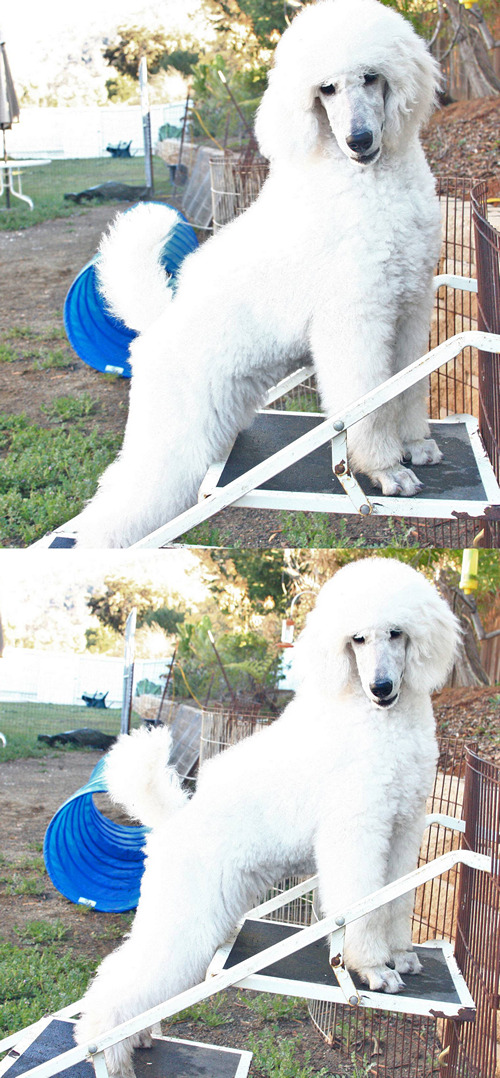 Ali having fun claiming the ramp at just 15 weeks old.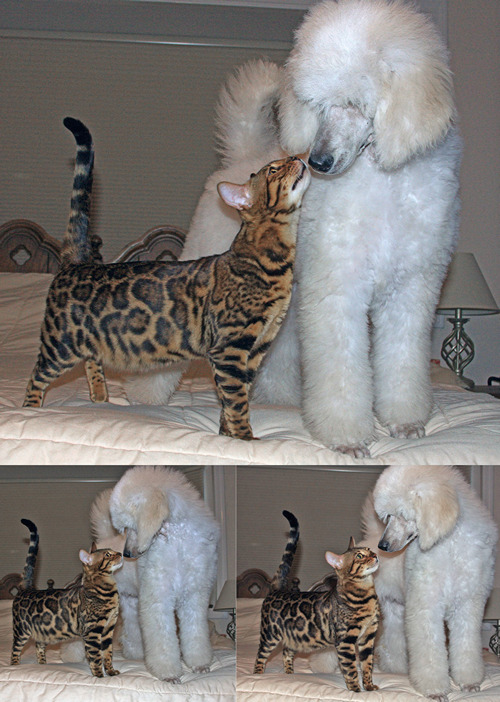 A little schmoozing goes a long way.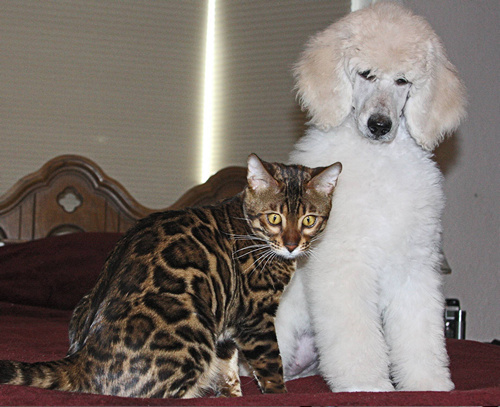 Ali pictured with her Bengal cat friend.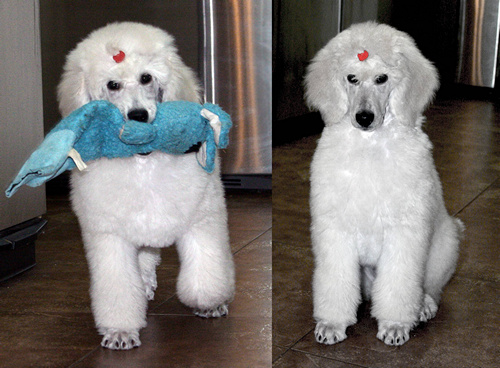 Ali sitting and playing at 10 1/2 weeks old.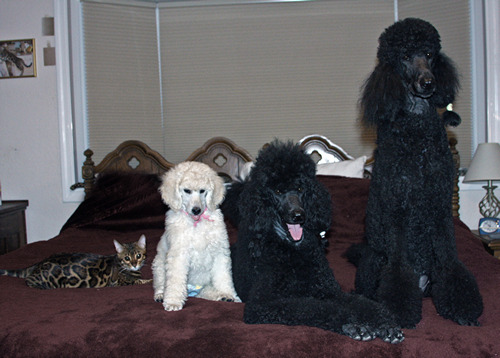 Ali pictured with her mother Karina,
Aunt Bristol and Bengal friend Bindi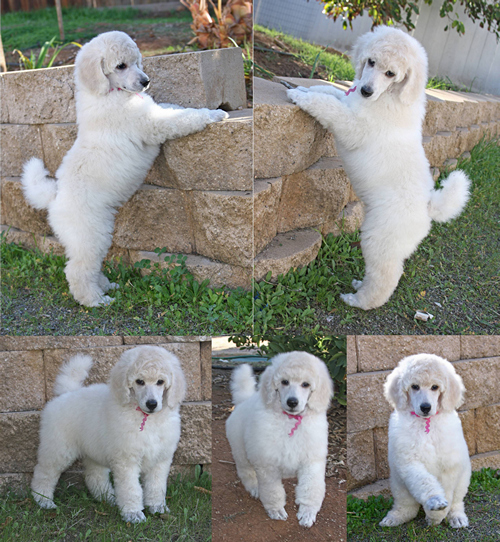 Ali pictured at 7 weeks of age.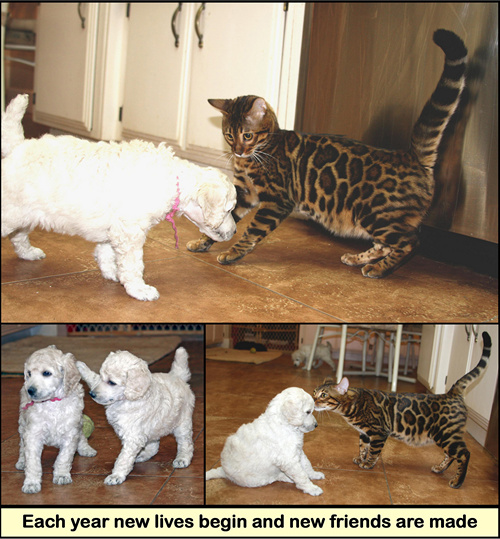 Baby Ali pictured, pink collar with her Bengal friend Bindi.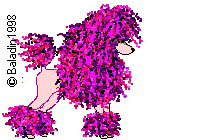 (760) 744-7886
www.standardpoodle.net
All Images & Content © Copyright By SummermistTM
---