Standard Poodles Summermist History & Standard Poodles Genetic Testing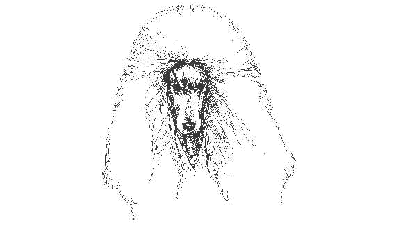 Sheila and John Fowler, Summermist, have shown, raised and bred some of the finest Standard Poodle champions all over the world including the World Winner. Their Summermist Standard Poodles are recognized throughout the world due to consistent production of happy, intelligent and athletic individuals that live long, healthy lives.
Summermist Standard Poodles are further known for their highest quality companions and are wonderful with children and extremely intelligent.
Genetic Testing and certification is done on all of our show and breeding Poodles. Hips, eyes, skin, thyroid, DNA for VWD and blood work. With our very careful and selective breeding and testing we hope to avoid passing on genetic problems.
With the purchase of your new puppy we give you care and feeding guidelines, a vaccination schedule, equipment information for your puppy's arrival, what food to feed, where you can purchase the food, where to buy supplies for your puppy and reading material about the Poodle.
We are Members of the Southern California Poodle Club of which Sheila has held offices such as Standard Poodle representative. We are members of the San Diego Poodle club and Cabrillo Kennel Club for which John is the Non-Sporting Director and Sheila is the Toy Director. In addition, we have raised and shown top winning Arabian Horses and are members of the Tiara Del Norte Arabian Horse Club and the International Arabian Horse Association.
John has written award winning, all-breed articles for the American Kennel Club Gazette, and the Poodle Variety Magazine. John was one of the speakers on Poodle temperament at the Poodle Club of America United States National breed Show in PA. John and Sheila have presented seminars for breed clubs, judges and aspiring judges on topics such as canine locomotion, genetics and breed type.
Sheila has the artistic eye. She can pick out the beauty and the dignity that a Poodle must have. Sheila does all her own temperament testing and has the knowledge to choose the right puppy for your family. It starts in the whelping box in our home. Puppies are raised in a loving environment. Our special socialization program is unique and highly successful. Our Poodles have that "air of distinction" as stated in the breed standard. Our Poodles are very in-tune to our needs and with willingness and extreme intelligence they aim to please.
Poodles were recognized in Germany and known as the Pudel, which means "to splash in the water." Poodles are built to retrieve birds from the water. Poodles are great water dogs and are valued because of their intelligence and are very willing to please. The Poodle's ability to connect with people is like no other breed. Poodles have hair and do not have dander like other breeds. This makes them great pets for people who have allergies to fur-bearing animals.


(760) 744-7886
www.standardpoodle.net
All Images & Content © Copyright By SummermistTM
---